FIFA World Cup 2022 hosting nation Qatar has introduced the 100% tax on alcohol. The tax was imposed on the new year night of 2019. That was the new year gift from middle east country for football fans who are looking to travel the nation for world cup in 2022.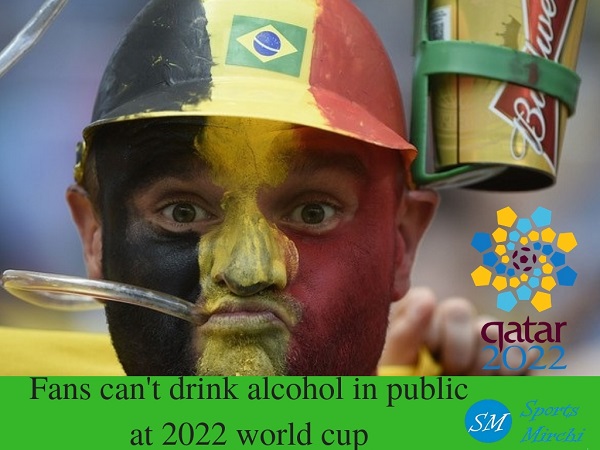 Alcohol lovers need to pay the double price for buying alcohol during the matches. The reason behind to increase alcohol tax in Gulf country is to crack down on "health-damaging" taxes.
The price of all beer, wine and spirits has now doubled. As a reference, A 24 crate of beer will now cost in the region of 105.63$ USD and can only be bought with a alcohol permit. (105.63$ price as of 1 January 2019)
Cost of experiencing 2022 fifa world cup within Qatar has now increased for Qatari foreigners. Flights, staying in hotel, food, matches tickets prices are high already and now government's "Sin-Tax" on alcohol has really made fans to increase their budget to travel Qatar.
Qatar customs and traditions are so high that even fans won't be able to consume alcohol at the public places. Country doesn't allow people to drink wines, beers or any other alcoholic drinks at publicly. It will be an offense if anybody found to be drinking alcohol at public areas. However football fans will be allowed to drink in the fans park and other designated areas that FIFA officials announced.
The 22nd edition of football world cup be a challenging one for tournament visiting fans as it will be a winter world cup.
buy eriacta online https://www.bodybuildingestore.com/wp-content/themes/classic/inc/new/eriacta.html no prescription