NFL Brings People Together on Sundays
The NFL is usually spending time and watching football on Sundays with either your family, friends, or even by yourself. Everyone loves to watch this sport, and they can do it in many different ways. Some will watch it on NFL Red Zone, through their phone, or even on Sunday NFL ticket.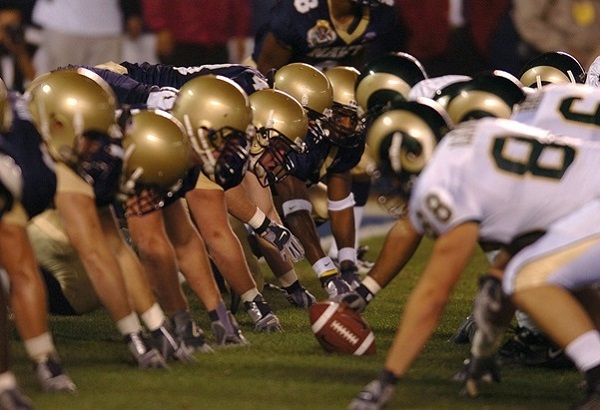 What has changed football on Sundays or any day during the week during that matter is sports betting. There are so many NFL odds that people can choose from these days on many different sports gambling websites. 
NFL Leading the Way
Football will always be king no matter what. The NFL always has the best ratings no matter what. Remember when the NBA would dominate the ratings on Christmas Day? That is not the case anymore because no matter how many people like the NBA, more people are going to tune in and watch the NFL no matter how good or bad the teams are.
People would rather watch bad football for some odd reason than great basketball, football, or hockey. This is why Super Bowl Sunday always has usually solid ratings, and people also tune in for the great commercials as well.
A lot of people will also watch the NFL Draft, and it is always is in store for a lot of drama. The NFL Draft is one of the biggest days of the year on the NFL calendar, along with every Sunday during the NFL regular season/postseason being gameday.
The NFL brings in so much revenue despite games only being only once a week. Even if your NFL team is bad, people always want to watch the top-tier NFL teams play because there is such a talent discrepancy between the bad teams and the great teams.
What I find astonishing is that people say that they will not watch Thursday night football if it's two bad NFL teams, and they will still find a way to watch it anyways. I am one of those people that will usually watch the NFL no matter what day of the week is. When you tell people the NFL is on TV, they get ecstatic.
When there was a couple of games postponed due to Coronavirus, there were NFL fans thrilled that there was an extra game on Monday night and that there were two games on Tuesday night. It would feel so weird to have a game on every single day of the week, but this is what the people want is football.
Nothing Like It
A lot of people miss it when the season ends. When opening night returns, people always tune it. What also attracts people to football is also playing fantasy football every single week because people want to know which NFL players are going to play well and which ones aren't and are going to bust their fantasy football week and potentially fantasy season.
Before the season starts, a lot of people will either gather in-person to draft their respective teams, or they will go online to websites like ESPN, Yahoo, or elsewhere to draft. A lot of people like to use different kinds of strategies when drafting their fantasy football teams. Point systems are different with each league.
Some leagues like to use standard points, and some leagues like to use points per reception. Points per reception feel better than standard league because what if one player in a standard league against one another has 85 yards and one touchdown. A difference could be one player has ten catches, and another only has two of them in a football game.
The NFL brings people together in so many different ways, not only Sundays but throughout the whole year. This is why football is the greatest sport in the world. It feels like basketball, hockey, baseball, and whatever else can't even compete with the football ratings it also brings to the table.