There are only a few positions in sports that command the highest respect and attention. In football, it's the quarterback. Every quarterback always faces a lot of intense pressure and heavy expectations whenever they're on the field.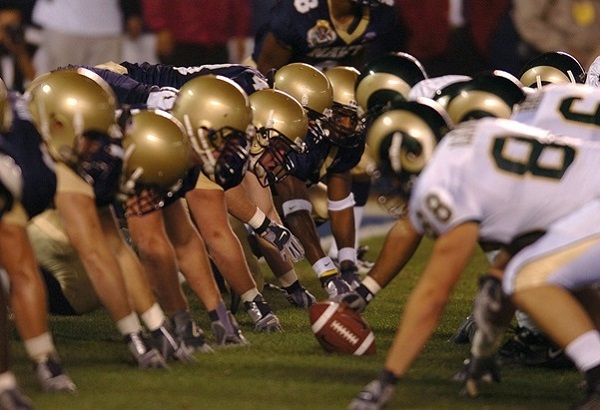 Pretty understandable since it's the most crucial position in the team that almost always makes the plays. Without a good quarterback, a team will crumble beneath the feet of the opposing team. Thus, a quarterback is either the one who gets most of the credit or the person who is to blame for a team's loss.
Even though there are many great quarterbacks in the NFL right now, it takes a lot more than Super Bowl wins and trophies to be one of the best. To be considered among the best, a quarterback needs to have something more to offer than season wins and statistics. That said, here are the greatest quarterbacks of all-time in the NFL.
Roger Staubach
Before there was John Elway, there's Roger Staubach. He's also called Roger the Dodger, and is known for his late wins and scrambling ability that has brought many wins for his teams during his time. Arguably, he is the king of comebacks because of his astounding 23 game-winning drives in the late phases of the fourth quarter.
He's also coined as the father of the Hail Mary Pass because of his play with Drew Pearson, in which Roger made a 50-yard touchdown with only 24 seconds to play. This excellent play led the Dallas Cowboy to the seasons with a 17-14 victory back in the 1975 playoffs.
Staubach may have a low completion percentage compared to other quarterbacks in this list; he had many clutch plays and an astounding win rate of 74.6%. What's more, he is just a 27-year-old rookie who just came out of service in the military during peak performance.
Otto Graham
Otto Graham holds the highest number of wins compared to all quarterbacks in this list. He first played with the Cleveland Browns from 1946 to 1955 and had an 81.4% win rate. Because of this, he led an appearance to every championship season during his time with the team.
He won 7 times out of all his appearances in the championship season and had 3 NFL titles back in the day. Not only that, but he also holds the most yards per pass attempts, which has an average of 2348 per season. With this feat, he has five times the average yards per attempt in the league.
Drew Brees
In terms of statistics, Drew Brees can be considered the most dominant quarterback during his era. Out of the twelve 5000 yards-seasons, he is responsible for the 5 of them, which give him a spot on this list. He also won Super Bowl 44 and was even named the MVP during that Super Bowl.
Also, he led the NFL six times in terms of completion average and has also led the league in terms of passing yards seven times. Even without those stats, he is already the all-time leader in touchdowns, passing completions, and yards. Not to mention that he is also the third in passer rating.
Dan Marino
When evaluating quarterbacks, you need to consider a player's play style and win rate. It's a balancing act, and to see a player with a good playstyle who also has a lot of wins is few and far between. However, Dan Marino can somewhat be qualified in those two categories. The only downside of Dan Marino is probably that his teams have never won a single Super Bowl.
Although Dan Marino hasn't won any Lombardi Trophy, that doesn't mean that he doesn't have many wins. During his 17 seasons with the Miami Dolphins, he has reached the postseason ten times. That may be an excellent feat in itself. Football is a team effort, although we're also not saying that his teammates are bad. During his retirement, he held almost all passing records, which says a lot about his career.
Tom Brady
When you mix greatness in terms of statistics, clutch performances, win rate in the regular season and the playoffs, there is no better quarterback than Tom Brady. He may not be a stat monster like Brees and Manning, but you can't overlook his stats.
Probably the greatest he dominates is that he's thrown at least 3,500 yards in every full season that he's in ever since 2002. Currently, he sits atop all of the players in terms of playoff passing yards. He is also second in passing yards and passing touchdowns and is currently the fourth in interception percentage.
But the stat that every quarterback aspires to is his Super Bowl wins, which is currently the highest in all quarterbacks. Winning the Super Bowl six times is no joke, and it's currently the most wins a franchise has ever had in NFL history. The rings in his hand are proof of that fact.
Takeaway
The quarterback is one of the essential positions in football. This is the main reason why every player who dreams of becoming a football star wants to be one. Even in sports betting, the quarterback is the most underlying factor of every bet. Not to mention it's also the most popular topic in special contests for beginners. But, no matter how many great quarterbacks there are right now, only a few of them have the chance to be one of the best.