Cricketer turned commentator Michael Holding has given green signal to BCCI for organizing Indian Premier League's 13th edition if ICC T20 World Cup doesn't take place. In a live instagram chat with Nikhil Naz, former West Indies' bowler said that there is no issue in hosting a domestic tournament if t20 world cup gets postponed.
Few cricketers and media channels, especially from Pakistan are highlighting that International cricket council will postpone twenty20 world cup to make space for Vivo IPL 2020 to happen in October-November. Holding said these are baseless talks and ICC won't delay the world cup event because of IPL. It's about Australian govt. law that prevents foreigners to travel Australia.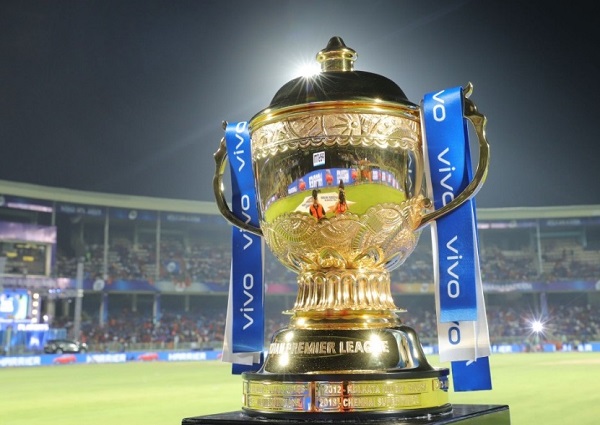 "I don't think ICC is delaying the T20 World Cup because they are making space for the IPL. It's the Australian government's law where they are not allowing any visitors into the country before a specific date. "But if there is no T20 World Cup, the BCCI has all rights to go ahead and organise a domestic tournament because there's a space. If they are encroaching on other people's tournament, you could say okay," Holding said.
The ICC twenty20 world championship is originally scheduled to play from 18 October 2020 and governing council to take final decision of the fate of event on 10th June meeting.
There is so much hype about banning Saliva to shin the ball and former Caribbean fast bowler Holding said that it's not a big problem if players are stopped to use saliva on the ball. The main issue is players would need time to adjust with this and thus people are opposing it.
"First of all, I don't think this saliva ban is a serious problem. The problem with this ban is that the cricketers will take some time to adjust. It's a natural reaction when you are on the field and you want to shine the ball, you use saliva."
Michael Holding also mentioned that cricketers can use sweat to shine the ball. Moisture is all required to get ball shine and we can achieve it by using sweat.
"All you need to do is to get moisture on the ball and you can get that from your sweat.
buy zithromax generic buy zithromax generic
You don't have to use the usual saliva. The perspiration from your arm or your forehead will do the same job as saliva. And I've not heard anyone say that COVID-19 can be spread by perspiration. I don't think any practical problem in banning saliva. It's just a logistical problem of people being accustomed to do it and will have to practice not doing it," he added.
ICC committee member and former Indian bowler Anil Kumble suggested few days back that pitches should get modified when the game resumes to create balance between bat and ball. Holding opposes Kumble's statement and said that it wouldn't be easy to change the nature of pitch in quick session as some of the curators would not be able to do that.
Kumble disclosed the idea when he was keen to ban saliva for shining the ball.
"I don't believe in interfering with pitches. Some groundsmen might not be good enough to do exactly what is required and then the match gets spoiled. So, I will just leave the pitch and try to coach players to stop putting their fingers in their mouth," Holding quoted.