The ATP World Tour is the global tennis event for men's and every year it is organized by the Association of Tennis Professionals (ATP). 2019 year has been sensational and will conclude with ATP World Tour finals in November. The upcoming 2020 ATP World Tour Calendar year will begin on 6th January at two different venues with 2 men's tennis championships in Australia and Qatar.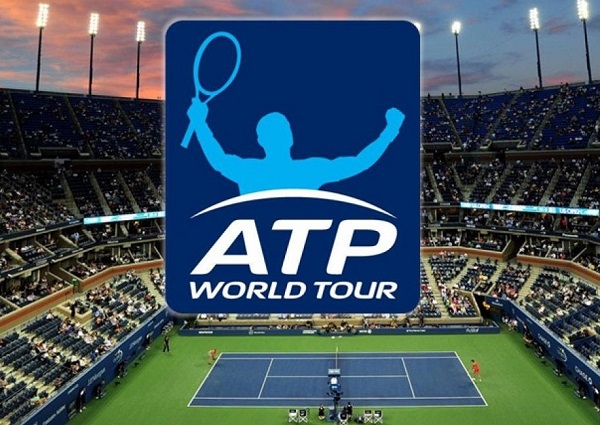 Let's have a look at the full schedule of upcoming ATP world tour 2019 and 2020 events with their venues and surfaces on which they'll be played.
2019 ATP World Tour Calendar
23 September: Chengdu Open, Shenzen Open
30 September: China Open, Japan Open
7 October: Shanghai Masters
14 October: Kremlin Cup, Stockholm Open, European Open
21 October: Vienna Open, Swiss Indoors
28 October: Paris Masters
4 November: Next Gen ATP Finals
11 November: ATP Finals
18 November: Davis Cup Final
Download: ATP World Tour 2019 Schedule PDF
ATP World Tour 2020 Schedule
The ATP World Tour 2020 to consist of 69 tournaments which will take place across various countries in six continents. Four grand slams Australian Open, French Open, Wimbledon and US Open will be played just like every year and these are additional championships to tennis calendar year.
buy zovirax generic rxbuywithoutprescriptiononline.net/zovirax.html over the counter

Note: Grand Slams are mentioned in red and bold text. Olympics shown in green color.
| | | | |
| --- | --- | --- | --- |
| DATE | TOURNAMENT | SURFACE | VENUE |
| 6 January | ATP Cup | Hard | Brisbane, Sydney, Perth, Australia |
| | Qatar Open | Hard | Doha, Qatar |
| 13 January | Adelaide International | Hard | Adelaide, Australia |
| | Auckland Open | Hard | Auckland, New Zealand |
| 20 January | Australian Open | Hard | Melbourne, Australia |
| 3 February | Open Sud de France | Hard | Montpellier, France |
| | Maharashtra Open | Hard | Pune, India |
| | Cordoba Open | Clay (Red) | Cordoba, Argentina |
| 10 February | Rotterdam Open | Hard | Rotterdam, Netherlands |
| | New York Open | Hard | Uniondale, United States |
| | Argentina Open | Clay (Red) | Buenos Aries, Argentina |
| 17 February | Rio Open | Clay (Red) | Rio de Janeiro, Brazil |
| | Open 13 | Hard | Marseille, France |
| | Delray Beach Open | Hard | Delray Beach, USA |
| 24 February | Dubai Tennis Championships | Hard | Dubai, UAE |
| | Mexican Open | Hard | Acapulco, Mexico |
| | Brasil Open | Clay (RED) | Sao Paulo, Brazil |
| 9 March | Indian Wells Masters | Hard | Indian Wells, USA |
| 23 March | Miami Open | Hard | Miami, USA |
| 6 April | U.S. Men's Clay Court Championships | Clay (Maroon) | Houston, USA |
| | Grand Prix Hassan II | Clay (Red) | Marrakesh, Morocco |
| 13 April | Monte-Carlo Masters | Clay (Red) | Monte-Carlo, Monaco |
| 20 April | Barcelona Open | Clay (Red) | Barcelona, Spain |
| | Hungarian Open | Clay (Red) | Budapest, Hungary |
| 27 April | Estoril Open | Clay (Red) | Estoril, Portugal |
| | Bavarian International Tennis Championships | Clay (Red) | Munich, Germany |
| 4 May | Madrid Open | Clay (Red) | Madrid, Spain |
| 11 May | Italian Open | Clay (Red) | Rome, Italy |
| 18 May | Geneva Open | Clay (Red) | Geneva, Switzerland |
| | Lyon Open | Clay (Red) | Lyon, France |
| 25 May | French Open | Clay (Red) | Paris, France |
| 8 June | Stuttgart Open | Grass | Stuttgart, Germany |
| | Rosmalen Grass Court Championships | Grass | 's-Hertogenbosch, Netherlands |
| 15 June | Halle Open | Grass | Halle, Germany |
| | Queen's Club Championships | Grass | London, Great Britain |
| 22 June | Eastbourne International | Grass | Eastbourne, Great Britain |
| | Mallorca Championships | Grass | Mallorca, Spain |
| 29 June | Wimbledon Championships | Grass | London, Great Britain |
| 13 July | German Open | Clay (Red) | Hamburg, Germany |
| | Hall of Fame Tennis Championships | Grass | Newport, United States |
| | Swedish Open | Clay (Red) | Bastad, Sweden |
| 20 July | Los Cabos Open | Hard | Cabo San Lucas, Mexico |
| | Swiss Open | Clay (Red) | Gstaad, Switzerland |
| | Croatia Open | Clay (Red) | Umag, Croatia |
| 27 July | Summer Olympics | Hard | Tokyo, Japan |
| | Atlanta Open | Hard | Atlanta, United States |
| | Austrian Open Kitzbuhel | Clay (Red) | Kitzbuhel, Austria |
| 3 August | Washington Open | Hard | Washington, USA |
| 10 August | Canadian Open | Hard | Toronto, Canada |
| 17 August | Cincinnati Masters | Hard | Cincinnati, United States |
| 24 August | Winston-Salem Open | Hard | Winston-Salem, United States |
| 31 August | U.S. Open | Hard | New York, USA |
| 21 September | Laver Cup | Hard | TBC |
| | St. Petersburg Open | Hard | St. Petersburg, Russia |
| | Moselle Open | Hard | Metz, France |
| 28 September | Chengdu Open | Hard | Chengdu, China |
| | Zhuhai Championships | Hard | Zhuhai, China |
| | Sofia Open | Hard | Sofia, Bulgaria |
| 5 October | China Open | Hard | Beijing, China |
| | Japan Open | Hard | Tokyo, Japan |
| 12 October | Shanghai Masters | Hard | Shanghai, China |
| 19 October | Kremlin Cup | Hard | Moscow, Russia |
| | Stockholm Open | Hard | Stockholm, Sweden |
| | European Open | Hard | Antwerp, Belgium |
| 26 October | Vienna Open | Hard | Vienna, Austria |
| | Swiss Indoors | Hard | Basel, Switzerland |
| 2 November | Paris Masters | Hard | Paris, France |
| 9 November | Next Gen ATP Finals | Hard | Milan, Italy |
| 16 November | ATP Finals | Hard | London, Great Britain |
| 23 November | Davis Cup Finals | Hard | Madrid, Spain |
Download: 2020 ATP World Tour schedule pdf