The ninth edition of Rugby World Cup is all set to be held in Japan and 20 national teams will be competing in the competition starting from 20th September 2019. A total of 48 matches will be played in RWC 2019 and all games to start early in the morning for United Kingdom based fans due time zone difference between UK and Japan.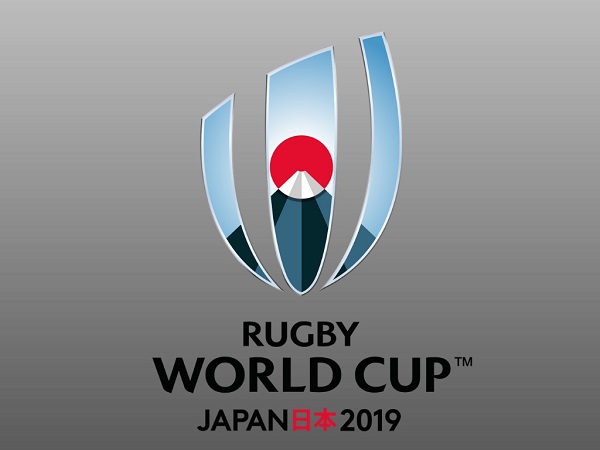 All participating teams are categorized into 4 pools A, B, C and D. England and France are placed in Group-C along with Argentina, USA and Tonga. Top two teams from each group will make it into the knockout stage, hence only two teams from pool C will through to quarterfinal.
buy paxil online medstaff.englewoodhealth.org/wp-content/languages/new/paxil.html no prescription
One of three Argentina, France and England has to leave Japan from the early round of competition.
England, Ireland, Scotland and France are the participating nations from UK region and we have brought the matches schedule and timing of 2019 rugby world cup as per British Standard Time (BST).
Rugby World Cup 2019 Fixtures, Schedule In BST
| | | | |
| --- | --- | --- | --- |
| DATE | TIME | MATCH | VENUE |
| 20 September | 11:45 BST | Japan vs Russia | Tokyo Stadium |
| 22 September | 8:45 BST | Ireland vs Scotland | International Stadium Yokohama |
| 24 September | 11:15 BST | Russia vs Samoa | Kumagaya Rugby Stadium |
| 28 September | 8:15 BST | Japan vs Ireland | Shizuoka Stadium Ecopa |
| 30 September | 11:15 BST | Scotland vs Samoa | Kobe Misaki Stadium |
| 3 October | 11:15 BST | Ireland vs Russia | Kobe Misaki Stadium |
| 5 October | 11:30 BST | Japan vs Samoa | City of Toyota Stadium |
| 9 October | 8:15 BST | Scotland vs Russia | Shizuoka Stadium Ecopa |
| 12 October | 11:45 BST | Ireland vs Samoa | Fukuoka Hakatanomori Stadium |
| 13 October | 11:45 BST | Japan vs Scotland | International Stadium Yokohama |
| 21 September | 10:45 BST | New Zealand vs South Africa | International Stadium Yokohama |
| 22 September | 6:15 BST | Italy vs Namibia | Hanazono Rugby Stadium |
| 26 September | 8:45 BST | Italy vs Canada | Fukuoka Hakatanomori Stadium |
| 28 September | 10:45 BST | South Africa vs Namibia | City of Toyota Stadium |
| 2 October | 11:15 BST | New Zealand vs Canada | Oita Stadium |
| 4 October | 10:45 BST | South Africa vs Italy | Shizuoka Stadium Ecopa |
| 6 October | 5:45 BST | New Zealand vs Namibia | Tokyo Stadium |
| 8 October | 11:15 BST | South Africa vs Canada | Kobe Misaki Stadium |
| 12 October | 5:45 BST | New Zealand vs Italy | City of Toyota Stadium |
| 13 October | 4:15 BST | Namibia vs Canada | Kamaishi Recovery Memorial Stadium |
| 21 September | 8:15 BST | France vs Argentina | Tokyo Stadium |
| 22 September | 11:15 BST | England vs Tonga | Sapporo Dome |
| 26 September | 11:45 BST | England vs USA | Kobe Misaki Stadium |
| 28 September | 5:45 BST | Argentina vs Tonga | Hanazono Rugby Stadium |
| 2 October | 8:45 BST | France vs USA | Fukuoka Hakatanomori Stadium |
| 5 October | 9:00 BST | England vs Argentina | Tokyo Stadium |
| 6 October | 8:45 BST | France vs Tonga | Kumamoto Stadium |
| 9 October | 5:45 BST | Argentina vs USA | Kumagaya Rugby Stadium |
| 12 October | 9:15 BST | England vs France | International Stadium Yokohama |
| 13 October | 6:45 BST | USA vs Tonga | Hanazono Rugby Stadium |
| 21 September | 5:45 BST | Australia vs Fiji | Sapporo Dome |
| 23 September | 11:15 BST | Wales vs Georgia | City of Toyota Stadium |
| 25 September | 6:15 BST | Fiji vs Uruguay | Kamaishi Recovery Memorial Stadium |
| 29 September | 6:15 BST | Georgia vs Uruguay | Kumagaya Rugby Stadium |
| 29 September | 8:45 BST | Australia vs Wales | Tokyo Stadium |
| 3 October | 6:15 BST | Georgia vs Fiji | Hanazono Rugby Stadium |
| 5 October | 6:15 BST | Australia vs Uruguay | Oita Stadium |
| 9 October | 10:45 BST | Wales vs Fiji | Oita Stadium |
| 11 October | 11:15 BST | Australia vs Georgia | Shizuoka Stadium Ecopa |
| 13 October | 9:15 BST | Wales vs Uruguay | Kumamoto Stadium |
| 19 October | 8:15 BST | 1st Quarterfinal: England vs Australia | Oita Stadium |
| 19 October | 11:15 BST | 2nd Quarterfinal: New Zealand vs Ireland | Tokyo Stadium |
| 20 October | 8:15 BST | 3rd Quarterfinal: Wales vs France | Oita Stadium |
| 20 October | 11:15 BST | 4th Quarterfinal: Japan vs South Africa | Tokyo Stadium |
| 26 October | 9:00 BST | 1st Semi-Final: England vs New Zealand | International Stadium Yokohama |
| 27 October | 10:00 BST | 2nd Semi-Final: Wales vs South Africa | International Stadium Yokohama |
| 1 November | 10:00 BST | Third Place Match: New Zealand vs Wales | Tokyo Stadium |
| 2 November | 10:00 BST | Final: England vs South Africa | International Stadium Yokohama |